Have you found yourself asking this question;
"Does my brand really need a loyalty program?"
If you have, it may be because you don't quite understand just how beneficial a properly executed loyalty program can be in marketing your FMCG brand.
But look at it this way, big brands like Coca-Cola, Pepsi, Dangote, Golden Penny, etc have at several points over the past years implemented several loyalty programs aimed at their final consumers, meaning they see value in it.
Why shouldn't you?
Some popular objections are that a loyalty program is too expensive, it is difficult to monitor, or that the consumers just don't care, but truth is, those concerns are easily catered for when you use the right technology platform for your loyalty programs.
How Can A Consumer Loyalty Program Help You Market Your FMCG Brand?
1. It Can Help You Acquire New Consumers:
Any marketing effort that doesn't translate to the actual acquisition of new users, will always fall short. By implementing a loyalty program, you can easily win the heart of new consumers and encourage them to keep buying from you.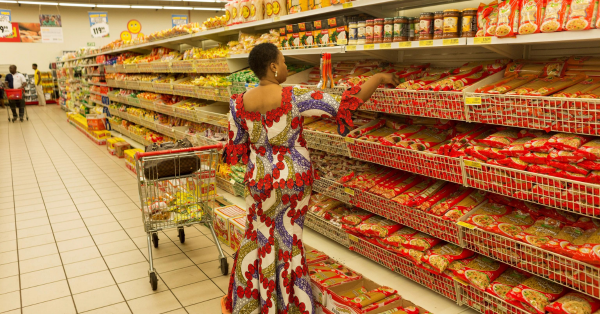 Imagine this, a consumer walks into a supermarket to buy a pack of spaghetti. This consumer had earlier come across your brand in adverts online but she has never used it. She walks down to the spaghetti aisle and starts going through her options, and when she gets to where your product is, she stops in her tracks. She stops not just because she recognizes your brand, but because there's an offer that captivates her; "For every pack of spaghetti bought, you accumulate N50". Now she's thinking, I've seen their ads before and this offer is quite attractive, so she picks 5 packs of your spaghetti and walks off happily to the check-out counter. I'm sure you would love this to be you, right?
Even better, a loyalty program that is technology-based can easily help you build a database of your consumers and we know how vital that can be in automating your marketing communications.
2. Gives More Visibility and Turn Consumers into Marketing Agents:
In situations where your brand finds it difficult to penetrate a competitive market, a loyalty program can help gain visibility and give your brand an edge over the competition. How? It can turn your consumers into powerful brand advocates and generate a lot of user-generated content for your brand. A popular method is the several loyalty campaigns that involve actions on social media and other digital channels.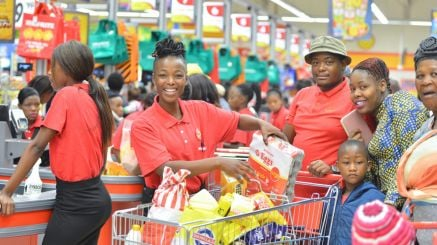 Take, for example, Flour mills of Nigeria PLC utilized our loyalty programs software for their 60th-anniversary campaign. Part of the campaign involved consumers scanning a QR code or dialing a phone number printed on their pasta products and then accumulating points by sharing the Golden Penny brand on social media. Consumers were put into a leaderboard and rewards were automatically distributed to persons based on their positions. What happened? This lead to thousands of shares across social media platforms and in turn free publicity for the brand. You can't beat that type of viral marketing.
Read more on the Flour Mills 60th Anniversary Reward Campaign
3. A Good Loyalty Program Will Instantly Boost Your Sales: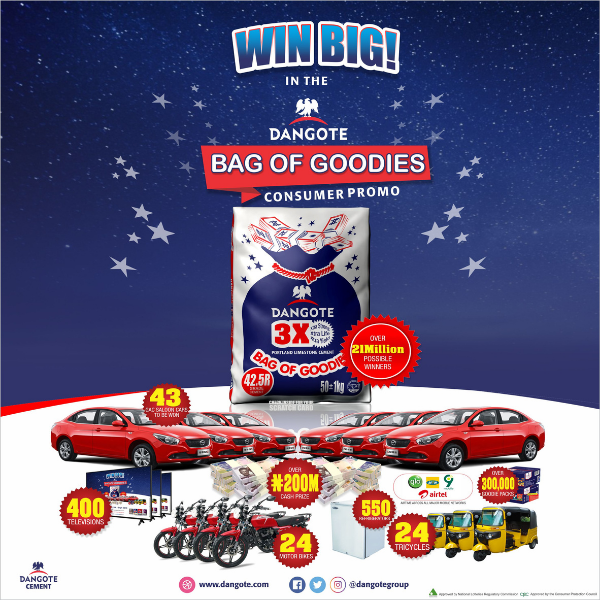 During Dangote's cement promotion, it was recorded that approximately 8 million sacks of cement were sold daily, with sales growing exponentially to approximately 162.9 billion Naira in 6 months. Using a loyalty program in your marketing strategy will give you access to a lot of your customers' money. The opportunity to earn rewards will motivate a buyer to spend more and repeat purchases which in turn leads to high returns on investment for your brand.
4. Access to Consumer Data/Insights For More Targeted Marketing: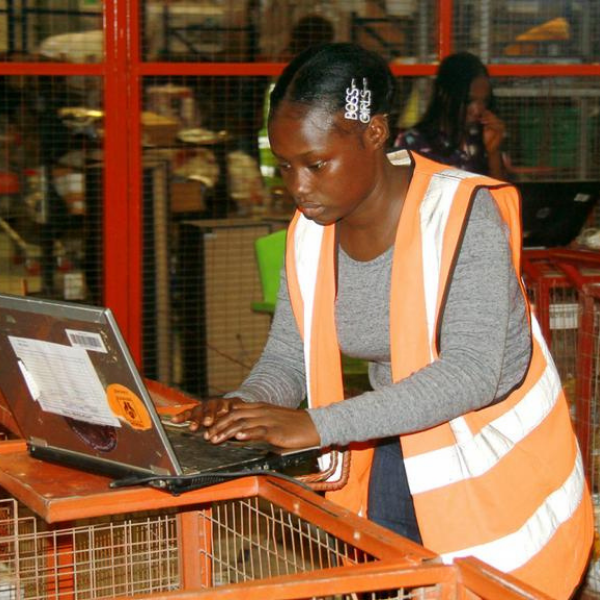 Indomie approached us some time back and wanted to understand which persons were actually buying their noodles and how they loved to prepare their noodles. Ordinarily, this could have been data gotten from surveys or focus groups but how do you scale it and make sure those supplying the data are actual buyers and not just doing it for what they can get back? With a loyalty program deployed using Chekkit's Consumer Intelligence solution, they were able to easily survey consumers at the point of purchase and distribute airtime rewards for repeated purchases. And just like that, they collected the insights they needed and also enticed persons to keep buying. A true WIN-WIN!
Using a loyalty program in your marketing program helps you understand who your customers are, why they buy your products, where they buy them, and why they make repeat purchases. You can collect this information to make more informed decisions, develop better products, and re-market your products and services to them.
Read more on how Indomie collected consumer insights using Chekkit's loyalty programs technology
5. Help Convert your Competitors Buyers into your Consumers:
Winning the heart of individuals who have tendered their loyalty to a competitor can be time and money-wasting especially in a market where consumers already have a brand, they are loyal to. In fact, studies have shown that it is 10 times easier to retain existing consumers than to acquire new ones but implementing a loyalty program in your marketing strategy can make it easy for consumers to switch brands.
For instance: During the Dangote bag of goodies promo, a regular buyer noted that the majority of the people he worked for switched to Dangote cement and it is now the only brand he uses at his project sites.
Visit our website to learn more about how brands like Nivea, Indomie, Golden Penny Pasta, and Amaizing Day Cereal have used chekkit's consumer engagement & digital loyalty tool. Want to see how it works for yourself? Get a free demo straight away!