Consumers experience different phases when buying from certain brands. They constructively check product information, packaging, quality, company details and also evaluate multiple brands before making a final purchase decision. However, what drives a person to consistently buy from a brand rather than a competing brand is the trust earned over time.
Brand loyalty is simply regarded as the consumer's perception of a brand. It is the ability of consumers to make decisions to buy a particular type of product repeatedly instead of choosing a competitor. Over time, as the consumer gets familiar with the brand, their behaviour is bound to be influenced because of their love for the brand.
5 Profitable Ways Brand Loyalty Impacts Your Consumers' Behaviors
Let's take a look at how the consumer's behaviour can be influenced when a brand maintains its loyalty;
1. Leads to Better Consumer Engagement
Brand Loyalty drives large consumer engagement. The majority of consumers will always give the audience and also, want to be identified with a brand that has maintained its loyalty to them over time. They tend to give full support to a brand they love. They engage more frequently on social media platforms and are always willing to participate in events, competitions, surveys, and loyalty programs organized by the brand.
2. Consumers Recommend Your Brand To Their Network
This is also known as word of mouth referral. According to a statistic by Gensler, 94% of individuals said they will highly recommend a brand they were emotionally engaged with. Their love for a brand usually has a great influence on their friends and family's behaviour. Consumers always tend to recommend and act as an ambassador for a brand that has maintained its loyalty. Manufacturers won't be spending too much on marketing because they will act as brand marketers to people within their circle of influence. They will not only recommend a loyal brand but also ensure that everyone gets associated with it.
3. Your Get More Repeat Purchases From Consumers
Individuals who are familiar with a specific brand will tend to come back and buy more products. Majority of consumers will likely come back to buy from a brand that has remained loyal over time. Even when there is an increase in price, they will always come back and buy that same product instead of choosing a competitor own.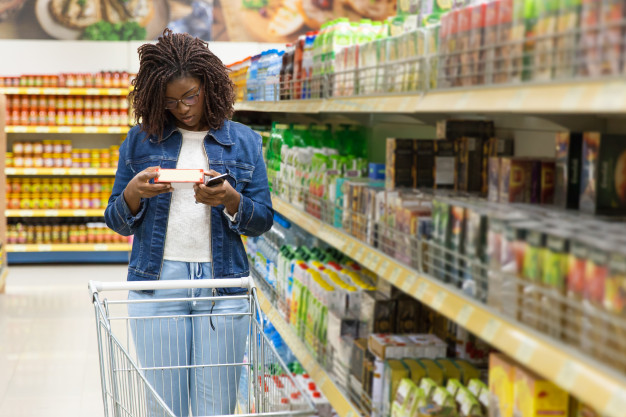 4. Consumers Are More Willing To Try Your New Products
Statistics show that 59% of shoppers prefer to buy new products from brands they are familiar with. Consumers will always anticipate the release of a new product and are more likely to try out a new product from a brand they love.
5. Your Consumers Spend Significantly More
Have you ever wondered why you keep paying more money to buy indomie noodles rather than other types of noodles regardless of the increment in price? It is simply because you know that you will get value for your money. Price doesn't act as a constraint for a brand-loyal consumer because they know they will always get value for their money.
So How Can You Improve Your Brand Loyalty Amongst Your Consumers?
Building brand loyalty can seem like a difficult task for many brands as they don't often know what will trigger a consumer to switch to a competitor. However, we have highlighted a few ways brands can improve their loyalty among their consumers;
1. Deliver Value Consistently
It is not just enough to deliver value, but if you really want to keep consumers coming back, you must be consistent. Individuals don't want quantity over quality, they want a brand that does not compromise just because they have gained market share. Majority don't like to be identified with brands that can't maintain their standard. Therefore, if you want consumers to stick with your brand or switch from a competitor's product to yours, all you need do is to be consistent in creating value. When your product surpasses its value, consumers behaviour will greatly be influenced.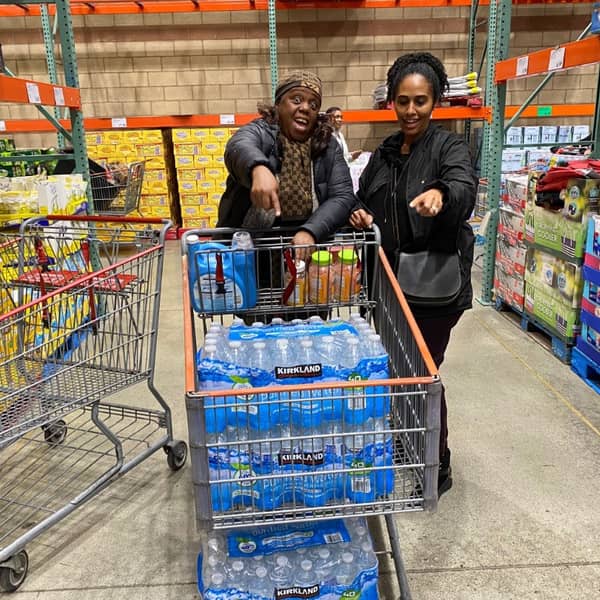 2. Introduce Loyalty Programs
Make a positive impression by creating loyalty programs to appreciate consumers for their commitment to your brand. Everyone likes freebies and will only associate with brands that compensate for their loyalty. A loyalty program is a marketing strategy that helps reward consumers for engaging with a brand/product frequently. You don't just get to reward consumers but also loyalty programs help strengthen your relationship with consumers, build trust, influence their purchase behaviour as well as acquire new consumers who haven't pledged loyalty to any particular brand/product.
3. Create Innovative products
Consumers always like to buy products that serve a purpose and solve their problems. Once they discover a new product in the market, they are quick to upgrade and switch brands if they need to. Don't give them a reason to choose a competitor's product over yours. Therefore, you need to find unique ways to impress consumers through innovation. Create new products that will satisfy their desires. Even if it is an improvement from the current product, make it appealing and different. As long as your products serve a purpose and add value, be sure that you can influence consumers' behaviour.
4. Be a Proactive Brand
To improve brand loyalty amongst consumers, aim at being a proactive brand that supports and ensures consumer derives optimum satisfaction from goods and services purchased. Don't focus too much on sales but pay attention to their complaint and create solutions to their problems before they occur, communicate/engage effectively on social media platforms they hang out on, provide instant feedback on a personalized level. Being proactive helps you earn consumers trust and also you will have a better understanding of how your brand/product is perceived.
Key Takeaway on The Impact of Brand Loyalty on Consumer Behaviour
Brand loyalty has a great impact on consumers' behaviour. Once a brand maintains strong loyalty, marketing efforts will be reduced because loyal consumers will help promote the brand positively.
One of the most significant advantages of being a loyal brand is that consumers will always stick with your products during economic downturns and if you don't meet up to their expectations, they will likely give you an opportunity to make things right.
Visit our website to learn more about how brands like Nivea, Indomie, Golden Penny Pasta, and Amaizing Day Cereal have used chekkit's consumer engagement & digital loyalty tool. Want to see how it works for yourself? Get a free demo straight away!