Put simply, loyalty refers to consumers patronizing your brand repeatedly over extended periods. It is the definitive term for a scenario whereby a consumer picks your product over that of every competitor. For example, if someone goes to buy a tin of milk from a supermarket, doesn't find the brand he/she wants to buy but decides to go to another store in search for that particular brand or decides to come back to check when it's available instead of buying an alternative, that is true loyalty.
Why is the loyalty of your consumers important?
Being able to earn your consumers' loyalty as a brand is very rewarding. For starters, with loyal consumers, you won't have to spend a lot on consumer reacquisition. So, your marketing cost goes down and your sales increase. Another important benefit is the fact that loyal consumers are the best advocates for your product as they will automatically become part of your "marketing team".
7 of The Most Trusted Strategies For Earning Consumer Loyalty
While it is quite a challenge to earn consumer loyalty, it is not entirely impossible. We'll show you how.
1. Be transparent and show that you have values as a brand
Apart from letting your consumers know what your product contains through its labels, brand transparency, coupled with excellent values, makes your brand stand out among the competition and can be the thing that earns you your consumers' loyalty.
This statement is supported by a survey conducted by Label Insight, which shows that 94% of consumers are willing to stay loyal to a brand if the brand maintains transparency. Considering the obvious effects of transparency, you must always let consumers know how the product is produced, where materials are sourced, and what values stand behind the process of creating the product.
2. Use purchase rewards, discounts, loyalty programs & perks for bulk purchases
76% of women and 72% of men are more likely to buy from a brand that offers loyalty programs. With such high numbers, its only rational that you employ this strategy to earn consumer loyalty. Technology has made loyalty campaigns easier as there have been many brands that have successfully run loyalty campaigns targeted at consumers with mobile phones with results to show that it is effective.
Offering rewards, discounts, and perks for multiple purchases are awesome in acquiring new consumers, getting them to use your products for the period of the campaign(s), and should your product deliver on its value promise, converting such consumers into loyal ones becomes a lot easier and quicker.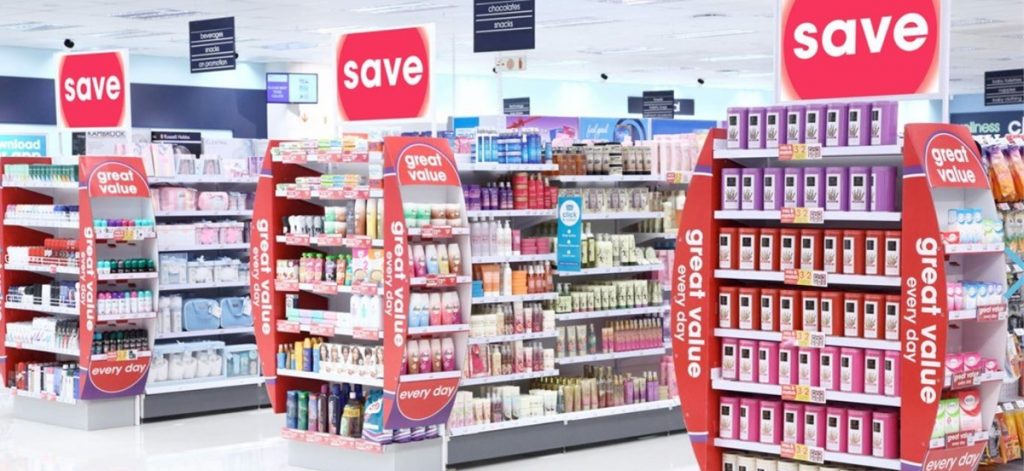 3. Actively Engage your Consumers Everywhere, Creating Awesome User Experiences (Online and Offline)
A perfect example of this is Coca-Cola's Share A Coke campaign. The experience of buying a bottle of coke with your name on it was a hit with consumers worldwide as can be seen from how viral it went. This is what your brand should be aiming for; amazing experiences that involve your consumers, give them a feel-good vibe and leaves them with awesome memories.
This can be achieved by being active and engaging on social media, running online campaigns that require input from your consumers and also bringing the experience offline to the places where they buy/use your products; be it in stores, in market places, bars, etc. In summary, always strive to make using your products or interacting with your brand memorable for your consumers.
4. Make your Communication with Consumers Emotional, Personal, and Regular
To communicate on an emotional level, you need to have an understanding of who your consumers are, what matters to them, why they purchase, and finally you must have their contact details in order to communicate directly to them. Sending regular messages on special events like birthdays and holidays will give your consumers a feeling that you truly care. You can also update them on special deals, discounts and the likes so they are informed and can always choose you over the competition.
I know the next question on your mind is how is this even possible considering the African consumer goods market is majorly offline and through informal channels? Well, with technology, everything is possible. You can utilize software like that of Chekkit Technologies which helps you automatically acquire your consumers as they buy and maintain a regular communication channel with them using SMS, Whatsapp, and in-app messaging. Do check us out.
5. Be Vocal on Issues Affecting Your Consumers
Gone are the days when it was ok for brands to stay quiet on important social issues or sit on the fence on issues that their consumers are passionate about. While it is safe to be quiet, speaking up will endear your brand to those the issues affect and create a type of loyalty that can stand the test of time. Do not be afraid to take a stance on controversial issues because it just might pay off big time.
An excellent example in this regard is how Nike spoke up on the issue of racism by using the "controversial" Colin Kaepernick in a campaign despite his ban from the NFL for supporting the #BlackLivesMatter movement. The campaign saw several people go on social media to endorse Nike as their new favourite sportswear brand and pledge their unwavering loyalty to the brand. This is what speaking up can do for your brand.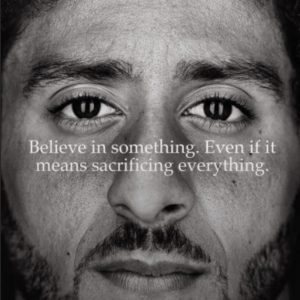 6.Utilize Influencers and Brand Ambassadors with Real Influence & Values
With the growth of social media, influencer marketing has become a must for most brands and many currently pair them with brand ambassadors, all with the goal of being right in the faces and lives of their consumers. However, it is important you only utilize brand ambassadors and influencers who can really influence people and are known to possess values that align with your brand.
7. Prove that your Products are Trustworthy
In 2013, Ariel laundry detergent by Procter and Gamble released a marketing video. Its purpose was to prove to Nigerians that Ariel can be trusted over other detergents. That video was so successful that as of 2018, according to Nairametrics, Ariel was still the most popular detergent in Nigeria. The reason is, it was able to show that it is not just another detergent but it is actually more efficient than others. You can adopt the same method.
Let's look at another case study. Of recent, there was an outcry over the alarmingly high number of fake mayonnaise in the Nigerian market with people totally avoiding mayonnaise because they couldn't tell which was authentic and which wasn't. Now imagine if there was a brand of mayonnaise that guaranteed its authenticity by allowing you easily verify if it's fake or original. Do you think consumers will start purchasing that particular brand over others? Your answer proves our point.
What do we mean by real influence? We'll explain with examples;
– People flocking to buy a dress just because it was worn by Kate Middleton
– A power bank selling out in hours because it had Symply Tacha (of BBNaija) on it
In essence, real influence is the ability for someone to make their audience take action just because they do it or tell them to and it is important to note that a large following or popularity does not necessarily translate to influence. An influencer or brand ambassador with real influence can help you acquire new consumers and turn them to loyal ones just because they endorse your product.
What's The Final Takeaway on Earning Consumer Loyalty?
Now, as a brand, you do not need to jump over unrealistically high hurdles to acquire the loyalty of your consumers, as a matter of fact, acquiring their loyalty is very achievable using a combination of some or all of the above strategies.
Finally, consumers know when a brand appreciates them and puts their concerns before pure profits. If you can do this as a brand, you will continually earn the respect and loyalty of your consumers.
---
Visit our website to learn more about how brands like Nivea, Indomie, Golden Penny Pasta, and Amaizing Day Cereal have used chekkit's consumer engagement & digital loyalty tool. Want to see how it works for yourself? Get a free demo straight away!