Have you ever come across a product online which looked so original only to find out that you bought a fake version unknowingly? It hurts right?
Here's the story of Zeenah, a social media shopper who bought a Gucci bag that popped up on her Instagram feed because it was sold at a 90% discount. She contacted the seller and made all necessary payments without giving it much thought and asking further questions from the vendor because she didn't want the product to be out of stock.
Upon delivery, she noticed that the so-called Gucci bag was looking so poor in quality. She pondered; this was not what I saw online! Not only did the bag not meet her expectation but it wasn't worth the money she paid. Then, It dawned on her that she had been cheated.
After two days, the bag started to peel off. She decided to reach out to the vendor for a refund but she got the shock of her life when the seller told her she does not do refunds.
4 Things To Know In Order To Avoid Counterfeit Products on Social Media
Just like Zeenah, many people have been tricked into buying counterfeit goods on social media platforms like Instagram, Facebook, Pin interest, Twitter, or Snapchat because there is no way to verify whether the product is genuine or fake at the point of purchase. A study by Ghost Data estimated that 56,769 active accounts selling counterfeit goods were found on Instagram. The truth is that it is very difficult not to fall victim to buying counterfeit goods on social media because they are often mingled with genuine ones. However, here's how to avoid counterfeit products on social media:
1. Do your Research and Don't Buy Panickily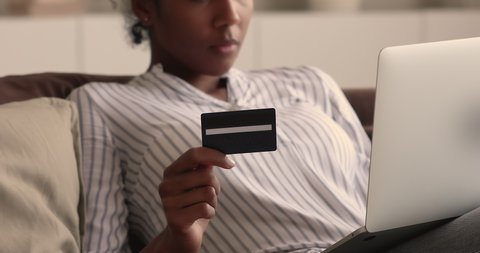 The majority of vendors on social media who sell fake goods don't even know they sell fake goods and are not even knowledgeable on how to distinguish fake from real products because they often buy these products from a third party. However, it is important that when you shop online, you don't buy things anxiously just because it's on sale. Take your time to access the social media page, vendor, product pictures. Check if the product is the same as the ones the legitimate brands have manufactured. Check other vendors online if they have the same products to sell. Vendors who patronize third parties often have similar product pictures, posting behavior, and social media posts.
2. If the price is too good to be true, then it is certainly a fake: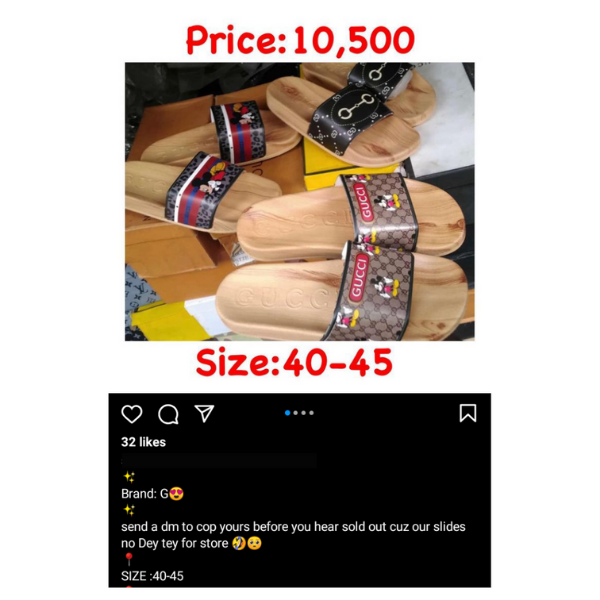 Don't get too excited when you see a 90% drop in price or if you see a product that ordinarily costs thousands of naira being sold for cheap. It is not necessarily a great deal, it might just be another fake product. Counterfeit goods are often much cheaper than the original. Ensure you always watch out for the price and compare the price to similar products across all social platforms.
3. Search for Legitimate Reviews from Verified Buyers:
Reading other people's reviews can help you avoid fake products. Check the comments section to see if any other users have left negative or positive feedback for the seller. People often comment on posts to warn others about counterfeit goods. Read the comments carefully and avoid overly positive reviews. It might just be a review from the seller's account
4. Buy from a Reliable Source: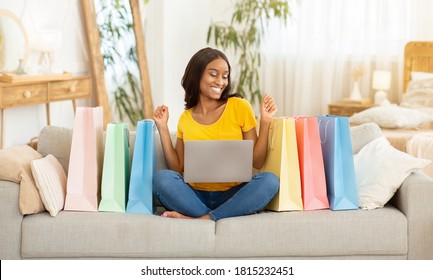 When shopping on social media, buy directly from brand owners, authorized retailers, or buy from a source that you know or the ones that have been recommended to you. If you have not bought goods from the seller before, do a survey and check reviews online. In addition, always ask the seller if there is a return policy for damaged goods that have been shipped.
What Should you do when fake products are sold to you?
The right thing is to report it so that appropriate action can be taken. With ChekkitApp you can report counterfeit and substandard products. By reporting counterfeit and substandard products, those responsible for the manufacture and intentional sale of these products will be tracked and appropriately handled. You will also save your life and money when you do this.
Download ChekkitApp on Google play store or Visit www.chekkit.app to use directly.
Chekkit provides anti-counterfeiting solutions for brands by allowing buyers verify the authenticity of products by QR code scan or by dialing a USSD code. You can visit our website if you would love to learn more about how we can help protect your brand, products, and consumers.
Want to see how it works for yourself? Get a free demo straight away!