As the global Covid19 pandemic continues to advance, most enterprises have experienced a shift in their business operations. Organizations are fast embracing telecommuting and have also encouraged their staff to work remotely from home in order to curtail the spread of the virus. There has also been changes in our individual daily activities because this pandemic caught the entire world by surprise and no one was prepared for it. The world is now evolving to what is called "The New Normal".
The New Normal
The new normal has been regarded as the measures put in place (such as social distancing, use of nose mask, regular washing of hands, and the use of hand sanitizers) to prevent the widespread of this virus. Currently, there is a rapid shift in consumers' online buying habits. People now prefer to buy their goods and services online as opposed to visiting physical stores. This recent trend by consumers, if not properly monitored by stakeholders, can put them at greater risk of falling prey to fraudsters/counterfeiters who use digital channels as a more efficient means of distributing illicit products.
Covid19 and Counterfeiting
As a result of the lock down, and an upsurge in demand for certain products and grocery termed as essential, there has naturally been a buzz around such products. Counterfeiters know this and as such, have been very busy producing fakes and then using the internet as a tool to sell to unsuspecting consumers. You can't even begin to imagine how dangerous counterfeit products are when consumed.
In an investigation carried out by Interpol during this pandemic, it was recorded that over 48,000 goods were seized by customs and regulatory authorities. These goods include illicit pharmaceuticals and medical devices. More than 2,500 web links which include websites, social media pages, online market places, and online adverts for illicit pharmaceuticals were closed down.
The outbreak of the virus has led to an increase in the number of counterfeit face masks, substandard hand sanitizers, and unauthorized antiviral medication which pose a serious risk to the health of individuals. Counterfeiters have taken advantage of the high market demand for medical supplies. by flooding the market with counterfeit and substandard versions in order to make quick gains according to another INTERPOL report.
How To Protect My Brand's Online Reputation during the Covid19 Era
It's understandable that many brands are facing major downturns in sales and some are on the verge of folding up due to the effects of the crisis. This doesn't mean that safeguarding your products and consumers should be relegated to the background. In fact, past brand protection efforts should be doubled because the counterfeiters are definitely doubling up as you read this. Here are a few measures you can use to take the brand protection fight online:
1. Regular Monitoring of E-commerce Platforms:
Be on the lookout for counterfeits by constantly monitoring your products across all possible online platforms like online malls, market places, forums, etc. (both those you own and those you don't). It is also very important to review your website, terms of use, and online policies to prevent infringement. 
2. Identify Unauthorized Use of Your Trademark and File Take downs Against Counterfeit: 
You should be aware that counterfeiters copy the trademark of brands to deceive consumers both online and offline. In order to avoid reputation damage as a result of such illicit actions, there is a need to identify unauthorized use of your trademark for sales online and making sure something is done when you spot a possible infringement. Different online platforms have a takedown procedure where brands can report counterfeit and have them blocked. For instance, Amazon Brand Registry takes trademark violations very seriously and also proactively removes suspected infringing contents.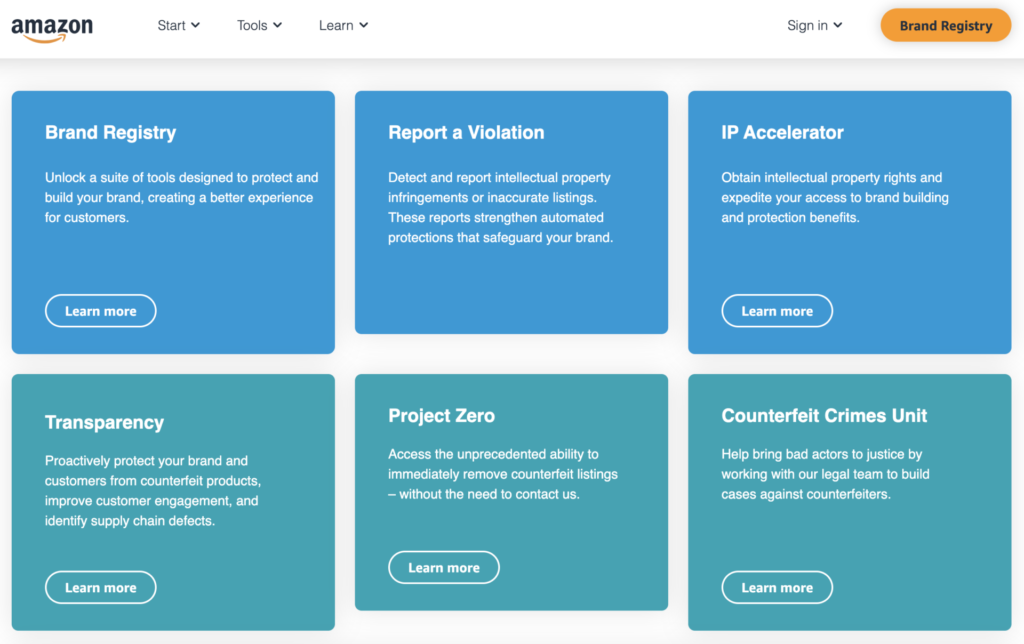 3. Engage in Public Awareness Campaigns: 
Communicate effectively and consistently with your consumers by raising awareness about counterfeits and educating them on the risk involved in using counterfeit goods. You can take it a step further by enlightening them on ways to spot counterfeit versions of your product(s).
4. Proactively Engage with Your Consumers: 
Stay connected to your consumers always by engaging effectively with them online. By engagement, we mean a two-way communication system where you can get an overview of what your consumers think about your product. You can maintain an ideal two-way conversation between you and your consumers by using Chekkit's Consumer Intelligence Solution with the added benefit of blockchain protection against counterfeits.
Takeaway for surviving counterfeits during Covid19
The production and distribution of counterfeit goods isn't going to stop because we want it to, it will only stop when stakeholders make it harder for counterfeiters to thrive by clamping down on counterfeit products and making it easy to easily differentiate between a counterfeit and the original version. As a matter of fact, it is quite worse now due to the pandemic as attention has been shifted to other pressing issues leaving a blind spot that has allowed counterfeiters to wreak havoc unchecked and this can lead to long lasting consequences. Luckily, all hope is not lost and we can fight back so if you're reading this, endeavor to take quick actions in safeguarding your brand reputation and consumers today!
---
How did Chekkit helped in the fight against Covid19? We created a USSD Covid19 Help Center