Nigeria — September 12, 2022 — Chekkit Technologies today announced that its Traceability and Consumer Intelligence SaaS is now available on SAP ® Store, which recently merged with SAP App Center as the single digital marketplace for SAP and partner offerings. 
By integrating with SAP Advanced Track & Trace for Pharmaceuticals, Chekkit's Traceability and Consumer Intelligence SaaS helps Pharmaceutical Producers, Marketing Authorisation Holders (MAH), and Pharmaceutical Contract Manufacturers (CMO) comply with traceability & anti-counterfeit regulations in Nigeria and across Africa, giving them access to real-time market data, patient insights, and supply chain visibility (diversion tracking). This service allows for a real-time remote understanding of product supply chain journeys as well as data-driven decision-making using insights on product efficacy, side effects, and preferences in order to serve consumers better.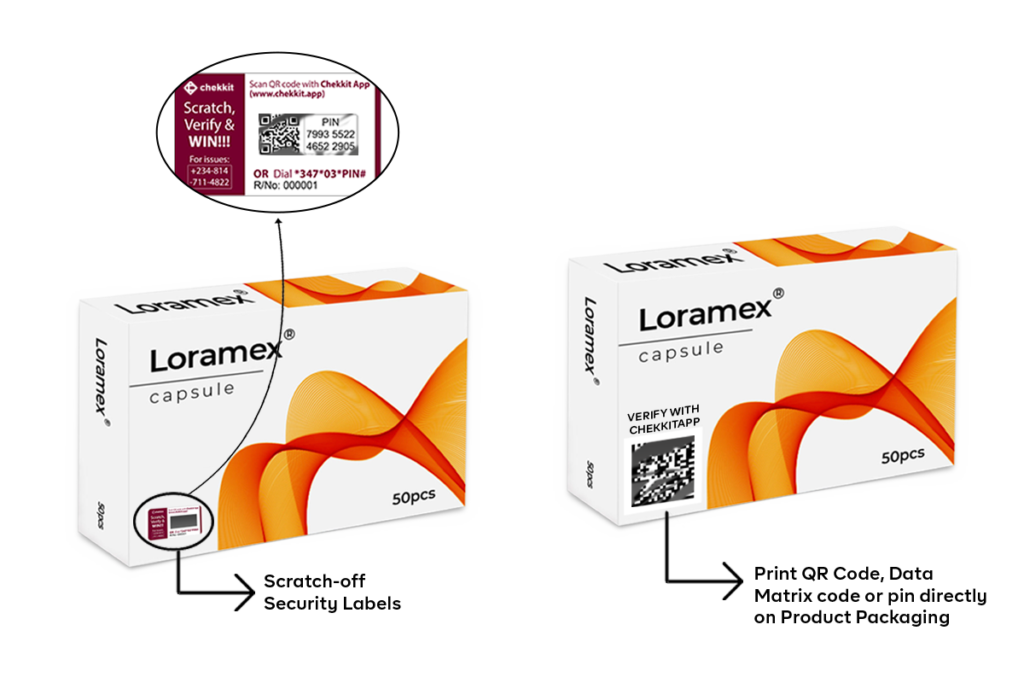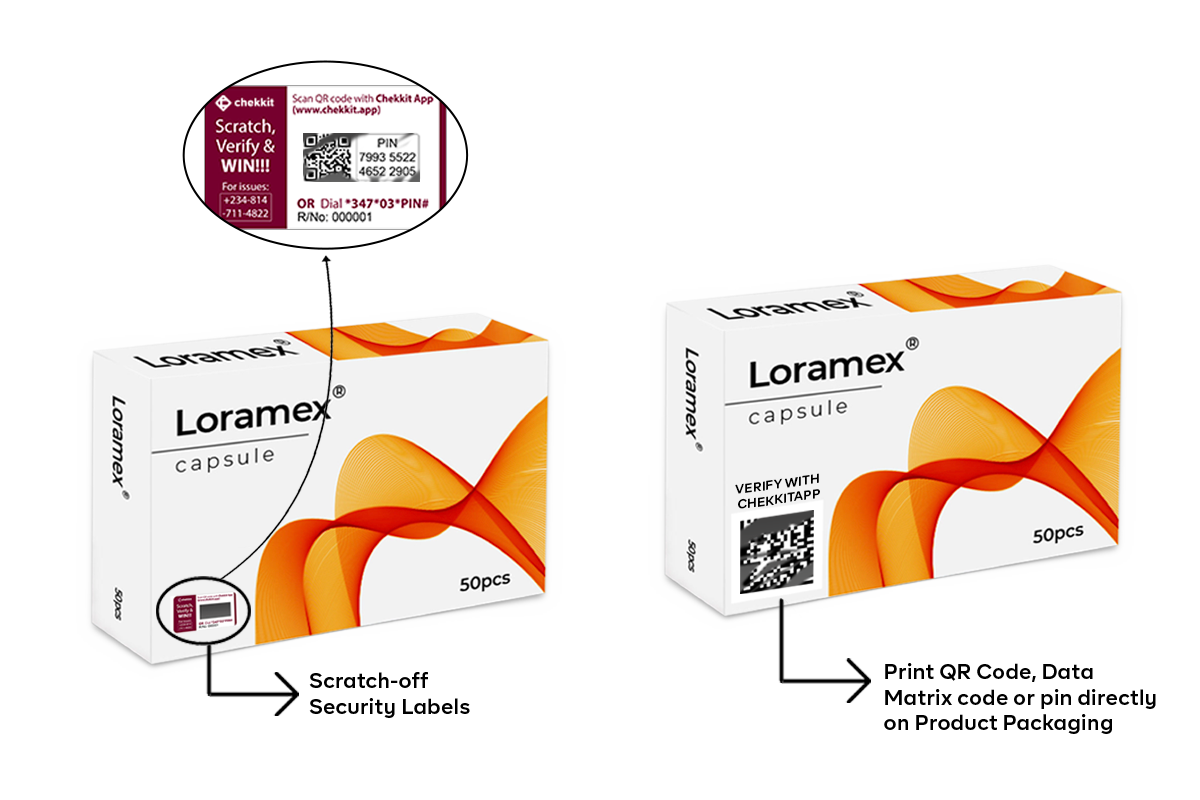 According to Dare Odumade, Founder & CEO of Chekkit, "We are bridging the gap between manufacturers and consumers using blockchain and Artificial Intelligence to generate market insights." He further added that; "As a GS1 solutions provider, Chekkit works closely with GS1 Nigeria which is the implementation partner to ​​The National Agency for Food and Drug Administration and Control (NAFDAC) for the track & trace policy in the country to help curb the spread of counterfeit medications. Sadly, counterfeiting is still a huge problem not just in Africa but in developing nations globally." In conclusion, he said; "By using Chekkit's product serialisation or Mobile Authentication Service (MAS) labels, manufacturers empower their end-users to identify original products, give product feedback on the spot, and win Chekkit-sponsored prizes by scanning with ChekkitApp or dialing our USSD shortcode. This is important because with or without an internet connection, anyone can access protection from substandard medications."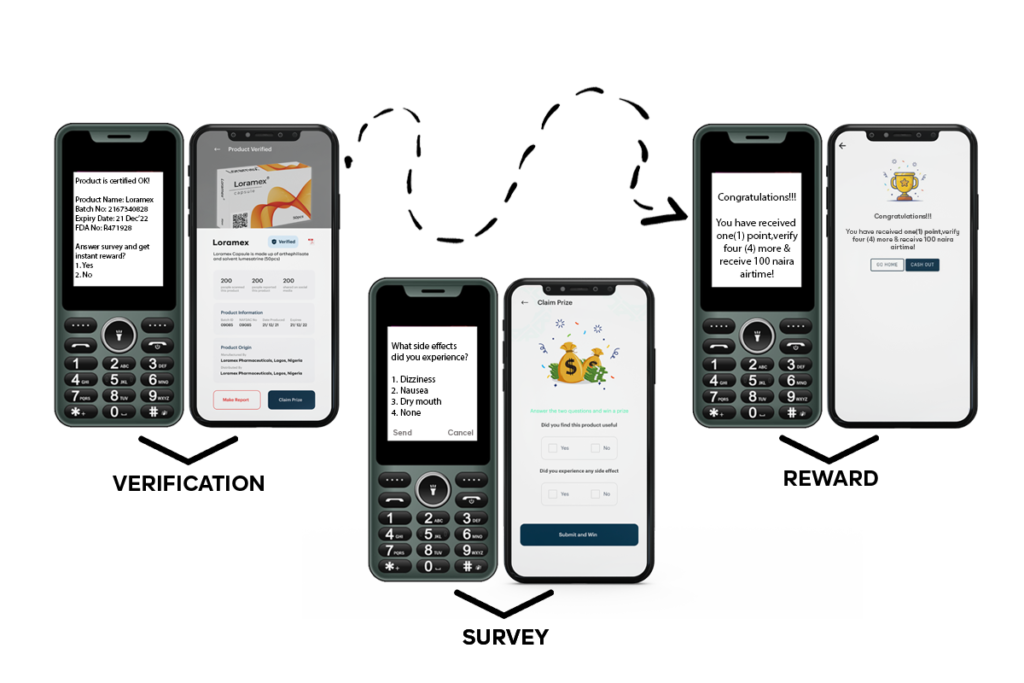 Chekkit's solution currently averages between 60% – 80% consumer verification rates which is 6 times the market average. In essence, Chekkit provides access to the last-mile patients and consumer insights that's currently out of the reach of most manufacturers. 
Key benefits to pharmaceutical stakeholders include;
Protect your consumers, market share and brand reputation from counterfeits

Comply with drug traceability regulations in Nigeria & across Africa

Get closer to your last-mile patient, securing their love, trust, and brand loyalty

Run sales promotions for new or under-performing OTC products

Get a 360 degree view of your distribution and supply chain, stopping market diversions
As part of its onboarding onto the SAP Store, Chekkit is offering a 14-Day free trial for all businesses using SAP.
SAP recently brought together SAP Store and SAP App Center into one single marketplace at store.sap.com. It delivers a simplified and connected digital customer experience for finding, trying, buying, and renewing more than 1,800 solutions from SAP and its partners. There, customers can find the SAP solutions and SAP-validated partner apps they need to grow their business. And for each purchase made via SAP Store, SAP will plant a tree.
Company is a partner in the SAP PartnerEdge® program.As such, it is empowered to build, market and sell software applications on top of market-leading technology platforms from SAP. The SAP PartnerEdge program provides the enablement tools, benefits and support to facilitate building high-quality, disruptive applications focused on specific business needs – quickly and cost-effectively. The program provides access to all relevant SAP technologies in one simple framework under a single, global contract.
About Chekkit Technologies
Chekkit is an award-winning company (founded in 2018) with expertise in working with FTSE100 companies. We provide world-class blockchain-based product serialisation, track & trace, and consumer engagement/insights software as a service with proven success stories in the authentication of consumer packaged goods and pharmaceutical products. Watch our feature on CNN
Why is enforcing traceability so important in developing countries? Why now? What does the future hold? Click here to find out
# # #
Copyrights of Chekkit Technologies Corp. | All rights reserved
SAP and other SAP products and services mentioned herein as well as their respective logos are trademarks or registered trademarks of SAP SE in Germany and other countries. Please see https://www.sap.com/copyright for additional trademark information and notices. All other product and service names mentioned are the trademarks of their respective companies.
Any statements in this release that are not historical facts are forward-looking statements as defined in the U.S. Private Securities Litigation Reform Act of 1995. All forward-looking statements are subject to various risks and uncertainties described in SAP's filings with the U.S. Securities and Exchange Commission, including its most recent annual report on Form 20-F, that could cause actual results to differ materially from expectations. SAP cautions readers not to place undue reliance on these forward-looking statements which SAP has no obligation to update and which speak only as of their dates.
For more information, press only:
+2348147114822