Africa remains the continent most affected by counterfeits and with Nigeria being it's most populous country, it's little wonder the nation is facing an "epidemic" of fake products. From well-known places of commerce like the Yaba and Lagos Island markets in Lagos to the famous Aba market in Abia state and even on e-commerce platforms, buyers are overwhelmed with the number of fake goods, most of which are sadly passed off as the real deal.
Having a knowledge of the most commonly counterfeited products in the market will definitely be beneficial to anyone who buys things regularly.
What are the 10 Most Commonly Counterfeited Products in the Nigerian Market?
1. Packaged Foods
Fake food is simply known as food fraud. Wouldn't you be pained if you bought an expensive bag of rice and found out that it was all plastic just after taking out some to cook our delicious Nigerian Jollof? It might seem strange but there is a lot of fake rice in Nigeria and over 100 bags of plastic rice were seized in 2016. Fake food generally is so much that it has been taking Nigerian lives and one painfully unforgettable instance came up in 2018 when two students of a school in Abuja died after eating counterfeit biscuits at a classmate's birthday party, we've had various cases of fake and expired packaged foods and this tragic incident is part of a global explosion of food fraud when consumers are purposely misled to buy such products.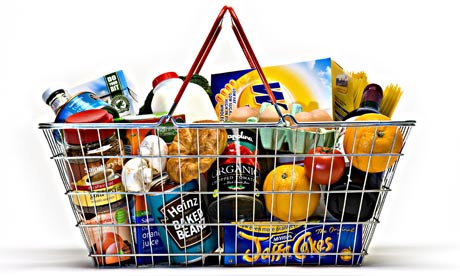 2. Pharmaceuticals
Eric Arubayi was a growing sensation in the Nigerian music industry. Unfortunately, his promising future was cut short when he died after taking counterfeit malaria pills. Even with all the efforts put in the fight against fake drugs, NAFDAC still seizes a lot of counterfeit drugs as seen in Asaba just this year (2020). From wheelbarrows hawking drugs at the side of the roads, makeshift drugstores, online pharmacies, and even up to the known drug outlets, fake drugs can be found in every single one.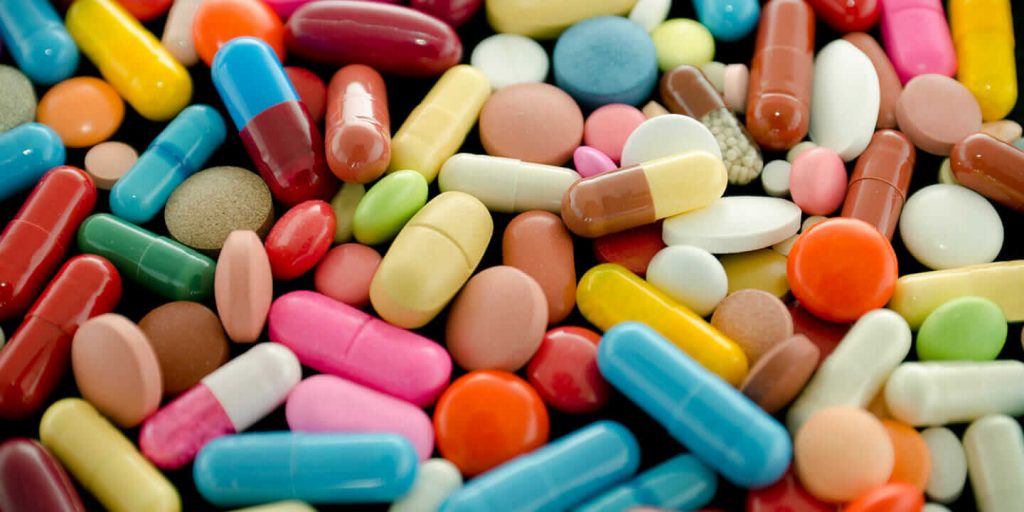 3. Footwear
Both on social media and you go out these days and it seems everyone has on a Nike or Adidas sneaker on. Let's not forget all the Gucci, Christian Louboutin, Louis Vuitton, and Versace footwears you also find on the foot of many and being sold by several online and offline outlets. When you hear how much they cost (sometimes as low as N6,000), you don't need a seer to tell you they're knockoffs. All counterfeit footwears aren't cheap though, there are high-grade fakes everywhere as well. Imported majorly from Turkey, these high-grade fakes are usually expensive and of decent quality, making it easy to fool unsuspecting buyers.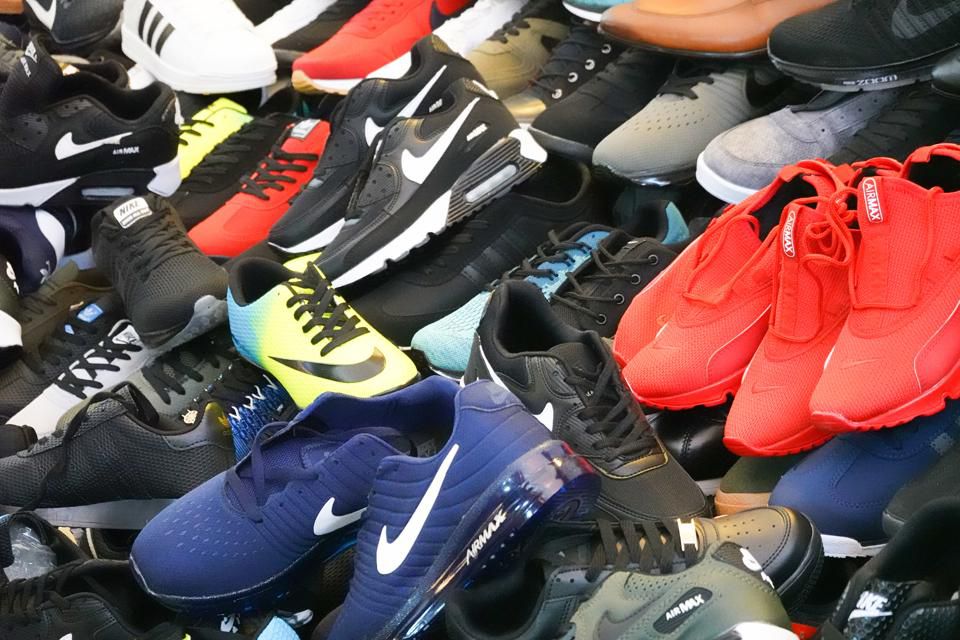 4. Clothing
In 2018, so many fake Nigerian World Cup jerseys dominated the market. It was so bad then that some people were selling the $85 jersey for as low as N2,500. Now, it was incredibly easy to spot the fakes but, somehow, people just didn't care. This kind of counterfeiting affects local brands too. Today, it's safe to say that for almost every producer selling high-quality local fabrics, there's another that just wants to make quick cash with fakes.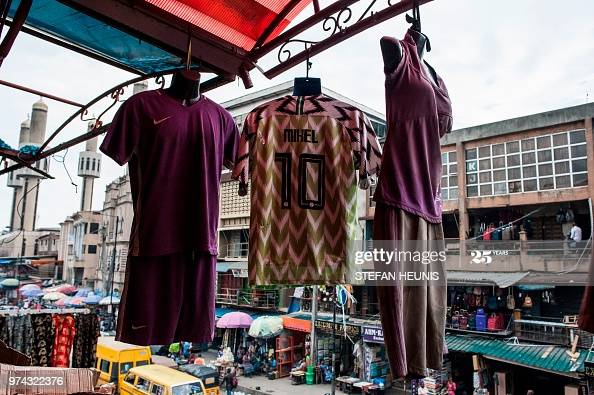 5. Leather Goods
It is hard to say we haven't seen anyone with a fake hang bag, wallet, belt, or wallets, carrying the tags of Louis Vuitton, Channel, YSL, Gucci and Hermes which are the most counterfeited leather goods brands. In the Nigerian market today, you can be sure to find the knock-offs which look identical for every new design of these big brands. Why? The original is expensive but people will like to own it and they don't mind going about it the wrong way. This then encourages counterfeiters to produce, knowing they already have a market for it.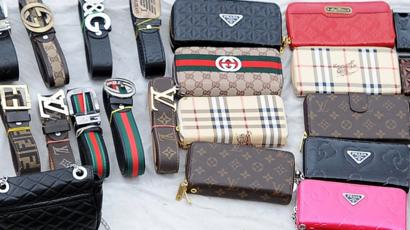 6. Automotive Parts
In 2013, the DG of SON mentioned that a staggering 95% of all imported car parts were fake. By all means, this number is very alarming. But, even if you've not experienced it personally, you must've come across or heard someone in a squabble with a Nigerian mechanic because they used counterfeit automotive parts for car repairs. Usually, to save money the mechanic uses cheap/fake parts. Sadly, this simple act causes thousands of people to die yearly.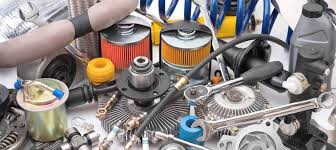 7. Optical Media (CDs & DVDs)
In Nigeria, pirated DVDs and CDs are not difficult to find and are openly sold in traffic, hawked on the streets, etc. Nollywood insiders estimated that up to 50 percent of the industry's profits are currently being lost to Nigeria's endemic piracy and corruption problems. The issue of piracy doesn't only affect local content but intentional content as well, people prefer to buy the pirated copies for less or even download or watch it from free streaming websites like Torrent, AZM movies and the likes, rather than go watch it in Cinemas.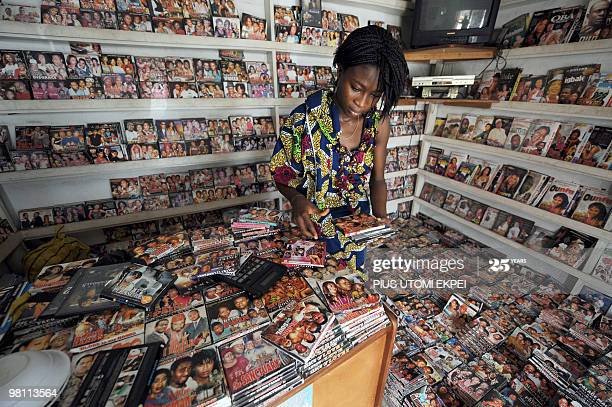 8. Cosmetics
In 2019 alone, NAFDAC confiscated 60m in fake cosmetics and someone was jailed for producing fake cosmetic products. Today, even though cosmetic brands have their own stores, you'll still find the counterfeits in open markets with prices that are just too good to be true. Now, let's be honest, can you truly say you've never bought a counterfeit from moisturizers to lotions or even deodorant? If you really haven't, then you must be a pretty lucky person!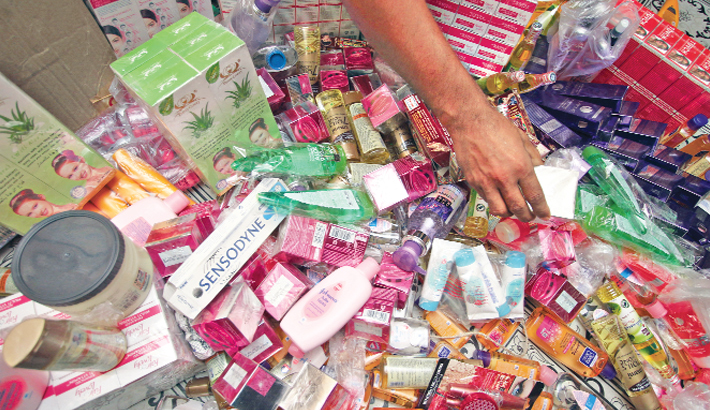 9. Alcohol
In January 2020, David Ozoemenam was caught producing counterfeit alcohol. Besides him, a man named Ojukwu confessed that he used to pour his own spirits into popular alcohol bottles to make more sales on his counterfeit wine and whiskey and these stories don't exist in isolation and there are so many people who are into this act. Today, fake "booze" is still sold almost everywhere in wine stores and even open bars. Sadly, you can hardly differentiate between fakes and originals as they are well-branded that you would think they're discounted, but they're mostly FAKE.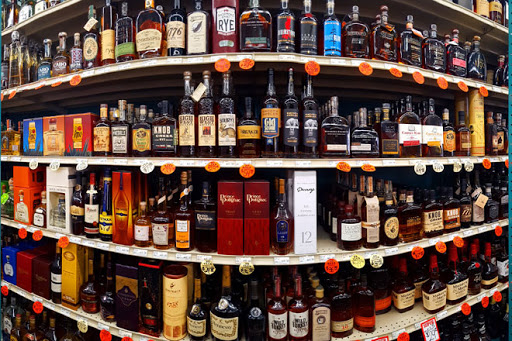 10. Jewelry
In markets and even in traffic, it is easy to spot hawkers displaying different brands of wristwatches, bracelets, and even necklaces from brands like Rolex, Hublot, Cartier, Gucci, etc which are unfortunately the most counterfeited watches amongst other big brands, they might seem original but they're mostly counterfeits that spoil very quickly. Some Nigerian celebrities have been called out for wearing fake jewelry, the popular Mavin boss, Don Jazzy, once admitted to PulseNg that he once wore fakes of big brands.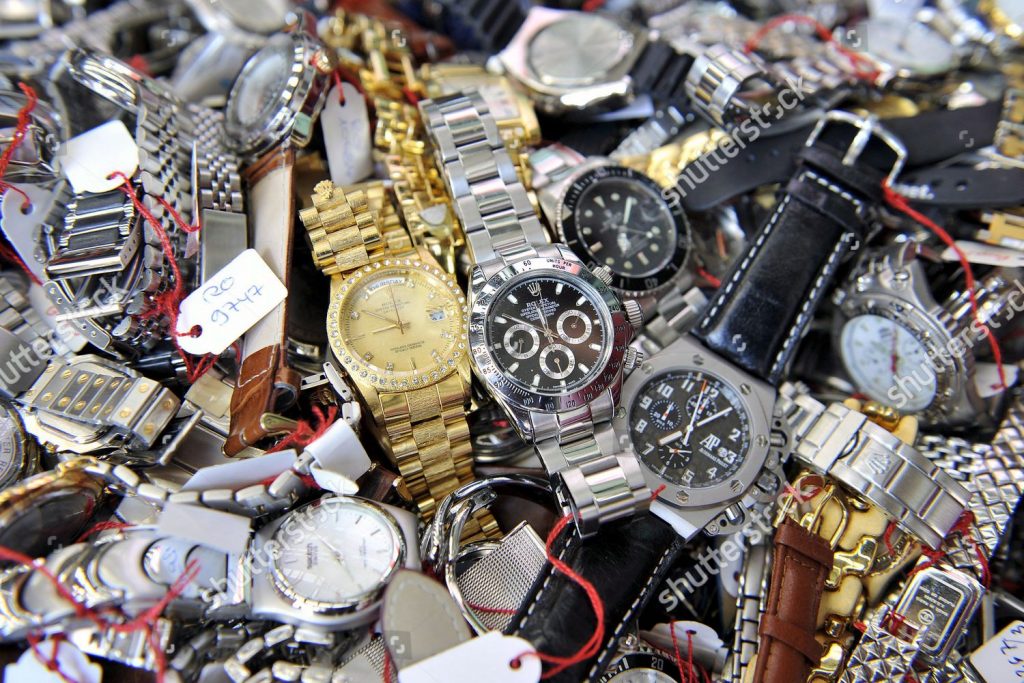 Now you know what to look out for when you visit a market or make purchases in Nigeria. Be safe!
How Does Chekkit Help Limit The Spread of The Most Commonly Counterfeited Products?
Did you buy a counterfeit product? Report it with Chekkit App so something can be done to punish those who sell/make them and stop the spread. You can download ChekkitApp from the Google Play Store or just click chekkit.app to use the app without downloading. You can also check if a product is original by using Chekkit App or dialing a USSD code.
Chekkit provides anti-counterfeiting solutions for brands by allowing buyers verify the authenticity of products by QR code scan or by dialing a USSD code. You can visit our website if you would love to learn more about how we can help protect your brand, products, and consumers.
Want to see how it works for yourself? Get a free demo straight away!