"What's all the fuss around serialization and traceability all about?"
"It seems like there's a new pharmaceutical regulation every 10 years."
"These extra cost makes it harder for small and medium pharmaceutical companies to survive"
These are some of what we hear the most whenever we're speaking at pharma events and the topic of serialization comes up.
Are such regulations harsh?
Definitely not!
Regulations like these are very important in stopping the spread of counterfeits for good and in so doing, save lives that could have been ruined. After all, the goal of a pharmaceutical product in the first place is to save and preserve life.
In this article, we will clearly show you what serialization means generally, how it is applied in the pharmaceutical industry, and how you too can start enjoying its benefits.
What is the General Meaning of Serialization?
In simple terms, serialization means giving a unique identifier to an item. For example, a natural form of serialization is our fingerprint. No two individuals have the same fingerprint, even twins. 
Asides from pharmaceuticals, other sectors like the logistics & aviation sector also use the concept of serialization for tracking packages and luggage respectively.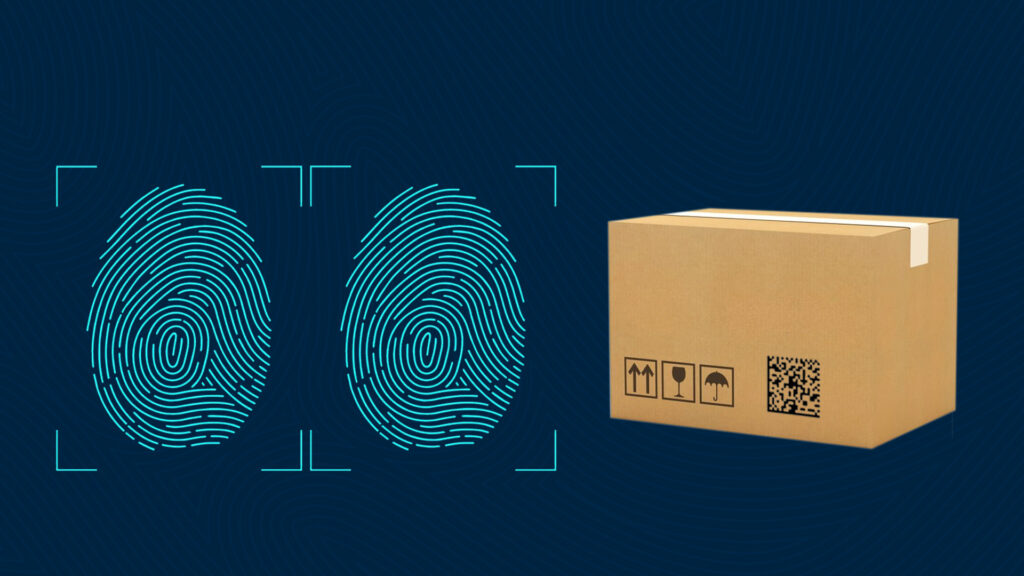 What is Serialization in Pharma?
Pharma serialization is the process of assigning unique serial numbers to every drug packaging that is sellable; primary, secondary, and tertiary. So from blisters, to bottles, cartons, and pallets, they all carry a unique identifier. This unique identifier can either be QR Codes or DataMatrix Codes (depending on the country/region) and carry information about the product's origin and validity.
These codes are then printed visibly on the respective packaging and are linked to each other. That is, the code of a bottle of drug is linked to the code of the carton it came in, which is also linked to the pallet that transported it from the factory/warehouse.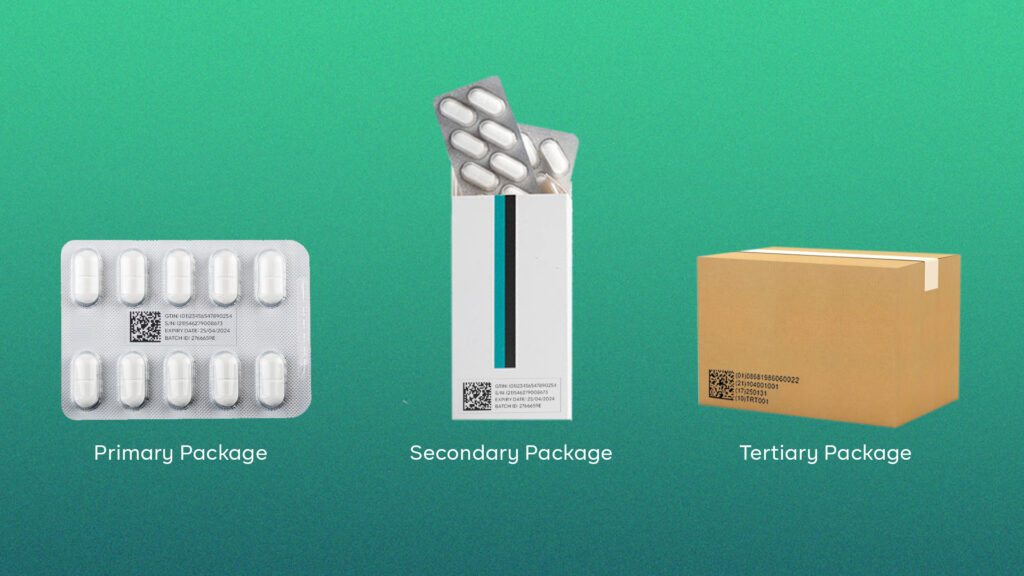 What are the Requirements for Implementing Pharmaceutical Serialization?
While exact methods may differ, countries usually use serialization guidelines from the GS1 organization. GS1 works with regulatory bodies to develop frameworks for traceability using the serialization on products. To implement serialization, you would need the following:
Global Location Number (GLN) to show country of origin
Global Trade Item Number (GTIN) to identify the type of product
Serial Number as a unique identifier for each product under the particular GTIN (SGTIN)
Lot information to identify manufacturer-specific batches of products from the same production run
Expiration date indicating the validity of the drug.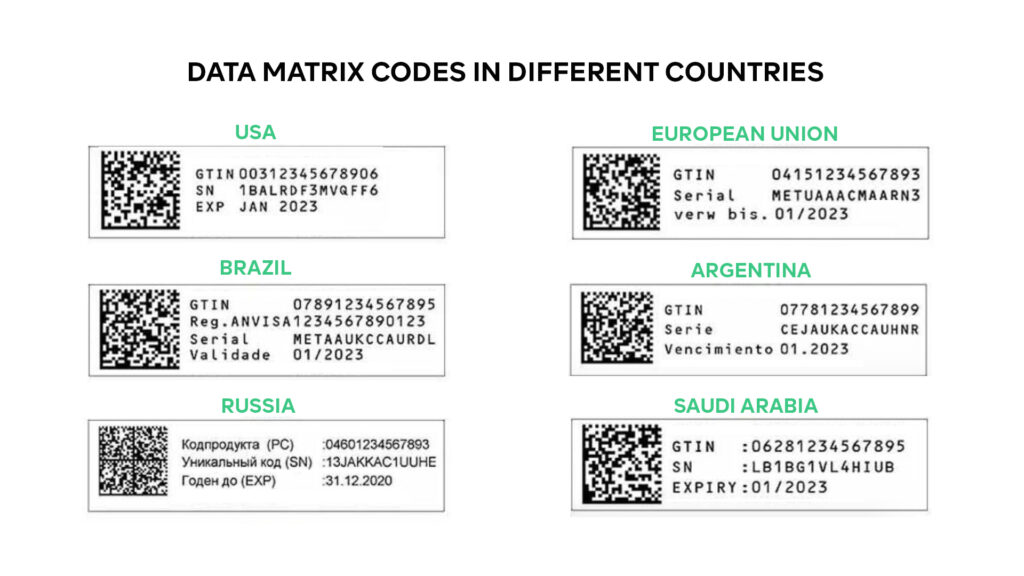 Why is Serialization Important in Pharma? How Does Serialization Stop Counterfeiting?
This is where traceability comes in. The traceability guidelines from GS1 help to create a closed distribution system that monitors the movement of every drug produced in or imported into a region. 
That is, as the drug moves from manufacturer to distributor to retailer and to the final patient, everyone of them authenticates the product and their authentication is logged on the National database. This helps to automatically flag suspicious activities from these authentications.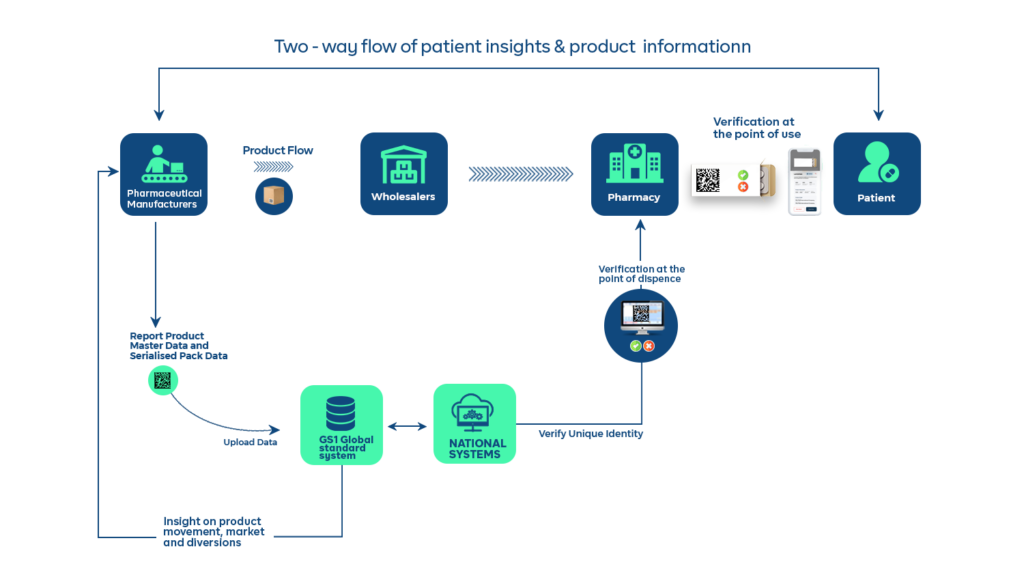 Where is Pharma Serialization a Regulation for Drug Distribution?
Serialization has long been a regulation in Europe, the United States of America, Brazil, Russia, the United Kingdom, China, Saudi Arabia, and many developed countries. Over the years, others have followed suit including many developing nations like Nigeria, India, South Africa, and many more across Africa, South Ameria & Asia.
In total, pharma serialization is a requirement in over 150 countries globally.
Key TakeAway on Serialization in the Pharmaceutical Industry
The backbone of any serialization effort is the software you use as this is what will manage millions and even billions of serial numbers for all your products as you grow. You will definitely require something powerful enough to do this seamlessly as well as something that can provide other business benefits.
There are many pharma serialization software out there but before you choose, make sure you go through our list of 5 important criteria to consider before choosing a pharma serialization software.
Chekkit's anti-counterfeit solution and serialization solution creates unique QR codes or DataMatrix codes for all your packaging levels. Our unique verification process helps you collect insights on drug efficacy, market diversions, side effects, helping you stay a step ahead of the competition always.
Will you like to see how it works? Get a free product demo